MusicBox2
Aby rozpocząć odtwarzanie muzyki kliknij poniższy guzik:


Newsletter
Dla Użytkowników
Użytkowników Online
Gości Online: 1
Brak Użytkowników Online


Zarejestrowanych Użytkowników: 79

Najnowszy Użytkownik: ~toneypan
Witamy
Strona ma charakter hobbystyczny i informacyjny. Przeznaczona jest dla osób powyżej 18 roku życia. Palenie szkodzi zdrowiu!
ZAPRASZAMY DO ODWIEDZANIA I REJESTROWANIA SIĘ NA POLSKIM FORUM CYGAROWYM www.cigaraficionado.com.pl
» Weekend Szalonych Cen w CIGARS WORLD
W ten weekend u naszego forumowego partnera - CIGARS WORLD trwa Weekend Szalonych Cen.


» Swisher International przejmuje Drew Estate
Drew Estate trafia pod skrzydła Swisher International.


» Wkrótce od Viaje
Nowości od Viaje wkrótce pojawią się u sprzedawców...


» Lavida Habana (LH) Premium Cigars w USA
Lavida Habana (LH) Premium Cigars trafia do amerykańskich sprzedawców.

» Sons of Anarchy Clubhouse Edition Chapel
Sons of Anarchy Clubhouse Edition Chapel dołącza do Sons of Anarchy Clubhoue Edition KG-9 jako już drugie w 2014 roku drugie cygaro spokrewnione z popularnym serialem.



» Oferty Specjalne w Cigarland.pl
Cigarland.pl zaproponował oferty specjalne na październik 2014.

» 111 Lat Tradycji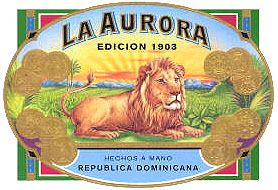 La Aurora istnieje od 1903 roku, czyli w tym roku obchodzi "okrągłe" 111 urodziny.



» Nowości w AKANie
U partnera forumowego - firmy Akan-Tobacco pojawiły się nowe, bardzo interesujące pozycje...

» Nowinki od E.P.Carrillo
Na Inter-Tabac 2014 w Dortmundzie E.P. Carrillo zaprezentowało nowinki, które dzisiaj zaprezentujemy tutaj.